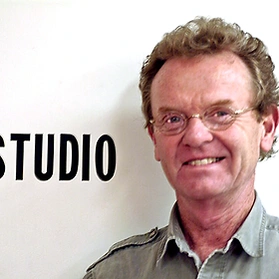 At Cal Poly, I had some inspirational professors. Omar Faruque was both a landscape architect and an architect, designed his own font, and his teenage children went to college alongside us. Joseph Ragsdale was young and could connect with students, had worked on some impressive projects and he quickly became a favorite upon arrival. But I was a Gary Dwyer guy, 100%. A lot of us were.
And I've been thinking about him more and more lately- he's really instrumental to this blog, actually. Gary Dwyer was a landscape architecture instructor who was not a landscape architect, but instead, a photographer. And prior to that, he was a sculptor. While I was attending, I became very interested in sculpture and for a time, envisioned that as my future. Photography was not something that I was interested in though- it would be many years before I would realize, as Gary would say, that it "suits my purpose." But suit my purpose it does.
I ended up following all three of his pursuits at various points in my life. And while they are all different, they all are all tied together in a number of ways. A sculpture is a thing, whereas a landscape is a space, and landscape photography is thing depicting a space. I've always, dating back to college, been interested in creating water features, which merge sculpture and landscape design. Both sculpture and photography look a lot at form, texture, and the way the solid surfaces absorb and reflect light. And this whole blog tries to tie together landscape design and photography.

Gary passed away in August 2020, and I didn't find out for several months after that. His obituary states that "he became known as an inspiring, demanding, unconventional and beloved teacher and mentor," and all that is true. Sometimes, his teaching style was just to show you his work and tell you about it, but he was so inspiring that it was a pretty effective teaching method. I think that one of things that inspires creative people is that your work becomes your legacy, and that the world is just a little bit different because you were in it. The world is definitely a bit different because Gary was in it, as is my life and the lives of others:

https://garydwyerphotography.com/
https://www.garydwyerlife.com/
https://landscape.calpoly.edu/gary-dwyer-memorial-page
A month or two before graduation, Gary asked me what I wanted to do going forward. At that time, I was exploring several options, from landscape design to becoming a California State Park ranger. But what I told him is that I'd like to be the next David Attenborough. His response? "Well then, do that!"
I did not do that. And David Attenborough is still with as and Gary Dwyer is not. But hopefully I'm doing right by him just the same.